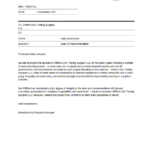 7 September 2017
To Whom it May Concern:
Ide has employed the services of Clifford CNC Tooling Surgeon LLC for the past 5 years including a number of manufacturing projects. In every case, the company has provided excellent service and met all specifications and requirements mandated by each project including on-time delivery. Clifford CNC Tooling Surgeon LLC, while in some cases not possessing all required capabilities in-house, networked with a close group of quality sub-contractors, yet maintained project control and full responsibility resulting in a positive outcome.
Neil Clifford has maintained a high degree of integrity in his work and communications with ide and accurately represented the company's capabilities and experience. I would recommend Clifford CNC Tooling Surgeon LLC, because I believe any project they commit to is within their capabilities to deliver.
Keith Bocchicchio
Manufacturing Programs Manager – Ide
---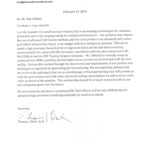 February 19, 2014
I am the founder of a small startup company that is developing technologies for radiation protection and x-ray imaging mainly for medical environments.  Our products may require the use of advanced fabrication methods and one such product is an advanced anti-scatter grid which will provide clearer x-ray images with less radiation to patients.  This device needs a high precision focused array of alignment holes and we had been searching unsuccessfully for a shop with the necessary capabilities until we were connected to Mr. Neil Clifford and his CNC Tooling Surgeon Company.  Mr. Clifford has recently setup an advanced wire EDM capability and has taken on our product as his first task with the new facility."
"Neil quickly worked through the dimensions and requirements of our product and developed an approach for generating the focused array.  We are extremely pleased with the work so far and expect that we are developing a critical partnership that will provide us with the grid product and with other advanced tooling requirements we will need for some other products in the pipeline.  This partership should be of much mutual benefit as our two companies grow into the future."
"We are extremely pleased to recommend Mr. Neil Clifford and his wire EDM facility for advanced high precision machining especially for medical products."
Thomas J. Beck
Beck Radiological Innovations
---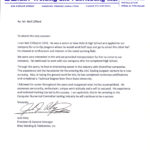 I met Neil Clifford in 1978.  He was a senior at New Oxford High School and applied to our company for a Co-Op program where he would work half days and go to school the other half.  He showed an enthusiasm and interest in the metal working field."
"Through the years, he had an interesting career in the industry with diversified companies.  This experience laid the foundation for his entering the CNC Tooling Surgeon venture he is now pursuring.  Also, in laying the ground work for this, he has completed numerous certifications and completed a Technical Degree from Penn State University."
"I followed his career throughout the years and recognized what he has accomplished.  He possesses personality, enthusiasm, unique work attitude and a will to succeed.  His experience and technical training has led to his success.  I am optimistic that in his entering in the Computer Numerical Controlled tooling industry he will continue to be a success."
– Jack Riley, President & General Manager, Riley Welding & Fabrication, Inc.